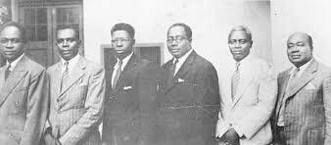 Opinion by
Kofi Freeman Amponsa-Dadzie
Nana Addo Dankwa Akuffo Addo has now fulfilled the mission of his People, whose nationalist pursuits began a long time ago in the 1940s.
Pictures don't tell lies as seen here in all its glory of NANA AKUFFO ADDO AND HIS FAMILY!
Dr J B Danquah is the Doyen of Ghana Politics.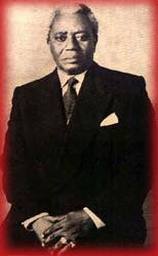 He wanted a Democratic Nationalist Government but it was taken away from him and ended up dead in Nsawam Prison.

Then, Sir William Ofori Atta alias Paa Willie - Convention Eye Clean! And our former Ceremonial President during Progress Party Government, and the man whose pen provided the argument for our Self Rule - Sir Edward Akuffo Addo.

They are among the Big Six in Ghana's History, and direct blood relation of Nana Akuffo Addo.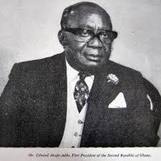 It was like Nana was looking to bring back home a lost gem, and he has done it eventually on his third attempt!

There will be few tears shed by Elders in this Family!

He will do what his people always wanted to do for Ghana, which is to develop the country and help its poor people: What a destiny!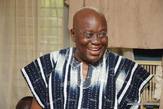 Dr J B Danquah changed the name Gold Coast to Ghana, which has become an acronym of his beloved Grandson:
G - God
H - Has
A - Appointed
N - Nana
A - Already

Nana Akuffo Addo and NPP stands at the threshold of history. They can achieve immortality by their good handiwork in government.

May God Be With Them in their Journey to do Good for Ghana.

We never stopped singing - Nana is a Winner; Eye Winner!
---