GhanaWeb-news.com Comment; Whiles dignitaries where ask to arrive between 7am - 9am, the president came just before 10am. But, whiles they could sit, quiet comfortable in shaddow, school children where in line and under the sun, with no cover, before 9am. At least 10 of the kids collapsed, during that parade..., even after the president passed them...
Source; rainbowradioonline. com - Mr. Johnson Asiedu Nketia, General Secretary of the opposition National Democratic Congress (NDC) has described the Ghana@60 Independence Day Parade as a ''national embarrassment. He has therefore suggested that the planners of the event should be sanctioned for embarrassing the country.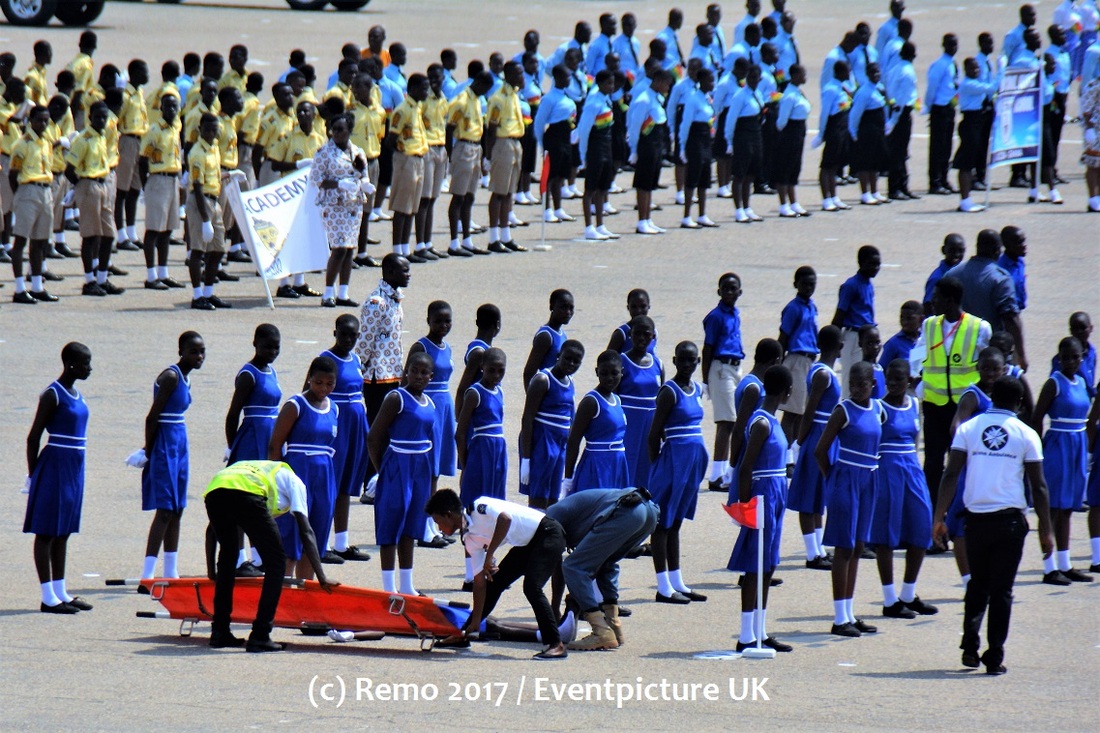 He said, obviously you don't need a meeting to say that the event was a flop. The handing over ceremony was far better than the independence anniversary. ''My assessment shows that the handing over was far successful than the 60 anniversary celebration.''

Mr. Asiedu Nketia revealed that the special invited guest were asked to be seated by 7:00 am per the invitation given them but out time was wasted as we have to sit for two hours and wait for the president who was billed to arrive at 10:00 am. This was insulting, and i think the organizers must be held responsible for their failures, he stated.

The guest of honour, Robert Mugabe who was the guest of honour for the event, he stressed was overstretched considering the number of hours spent at the venue. He also slammed the organizers for also failing to allow the special guest to even make a comment.

Mr. Johnson Asiedu further lambasted the organizers for also printing the anniversary cloth in China when we have companies in Ghana to print them. He concluded, Nana Addo's delay was a planned delay and the organizers do not have an excuse.
---