To highlight Ocloo's accomplishments, Google published a doodle Tuesday, April 18, 2017, in her honour.
Helping other people succeed was just as important to Esther Afua Ocloo as securing her own success.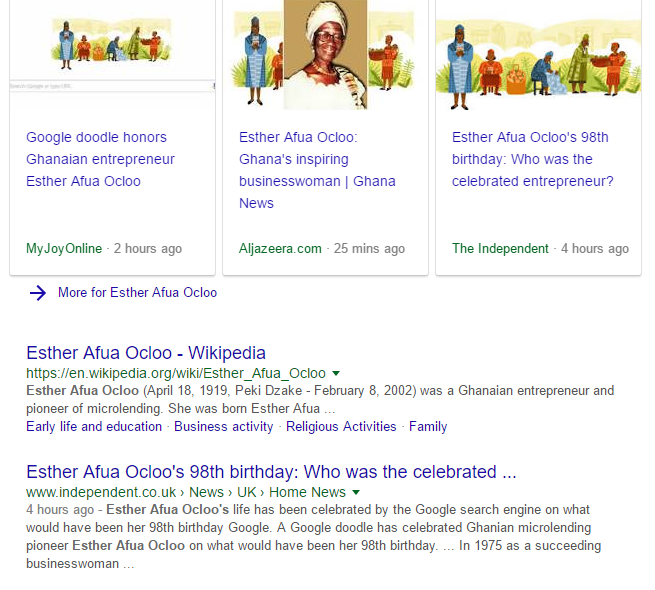 The Ghanaian entrepreneur and pioneer in microlending, who was born 98 years ago Tuesday, was the first person to start a formal food-processing business in West Africa's Gold Coast.

---